Thank you for your interest in becoming a member of Cedarbrook Club! The wait to join Cedarbrook is generally 1-3 years.
Membership is open to homeowners residing within the following
areas
:
• Parkwood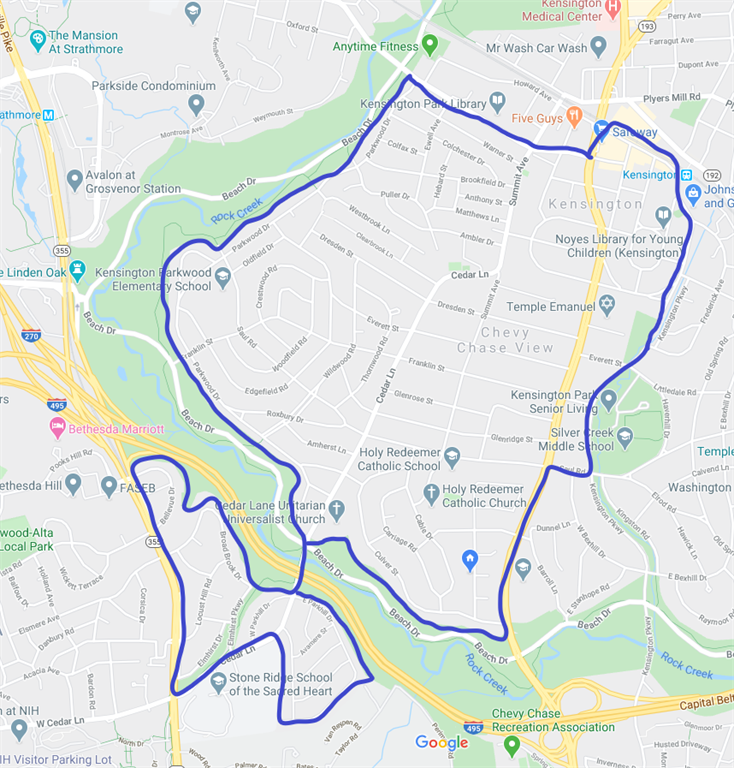 • West Kensington
• Chevy Chase View
• Martin's Addition to Chevy Chase View
• Byeforde
• Rock Creek Highlands
• Locust Hill
• North Locust Hill
• Areas of Kensington bounded by Cleveland Street, Knowles, Connecticut and Summit Avenues
• The portion of "Old Town" Kensington bounded by Connecticut and Howard Avenues, Kensington Parkway and Everett Street, and
• Homes west of Kensington Parkway bounded by Everett Street, Saul Road and Connecticut Avenue which are not already within the membership area.
Persons in the immediate family living in the household of a member are entitled to the privileges of the Club. Immediate family is defined as two adult heads of household, dependent children up to age 26 who are residents of the home, and dependent, disabled children of any age who continue to reside in the home. Dependent child's age on Memorial Day each year conveys for that entire season. Dues are based on the number of persons in the immediate family, regardless of whether how many members of the immediate family plan to use the Club facilities.
Options

Add-Ons

Access Types

Description

Initiation

Single

Couple

Family

Inactive

Back Gate Key

Caregiver

Swim Team

Guest Passes

Half-Season Admission for invited wait list applicants*

Offered to select applicants near top of the wait list. Full pool and court access for late July and August.
NA
$150
$250
$300
NA
NA
$45
NA

$10/weekend

Summer Admission for invited wait list applicants*
Offered to select applicants at top of the wait list. Full pool and court access for entire summer except July 4th, swim team rights.
NA
$450
$750
$900
NA
NA
$100
$140/swimmer
$5/weekday
$10/weekend

Full Membership

Full pool and court access for entire summer, voting rights, back gate key eligible.

$1,250

$353

$540

$672.50

50% of dues for full members
$150 for waitlist

$55

$100

$140/swimmer

$5/day

Courts Only Membership

Courts-only membership provides basketball and tennis court access and is available to Individual or Two-Person Family memberships who have been members for 15 years or longer who would like to relinquish full membership. Courts-only memberships do not include voting rights, nor access to the volleyball court. If a courts only member wishes to convert back to a full membership, he or she would need to rejoin the wait list and pay the initiation fee, as well as full membership dues, when an offer is made.

NA

$235

$380

NA

$150

$55

NA

NA

$5/day
If you and/or your partner is over 65 years old, you are eligible for a $25 discount per person.
To request it and with any other questions about membership, please contact cedarbrookmembership@gmail.com.